If you've ever had to file an insurance claim, you probably know that the process is anything but simple. Unfortunately, insurance adjusters and claimants have opposing goals, and since adjusters are the ones with negotiating experience, they often win out in the end.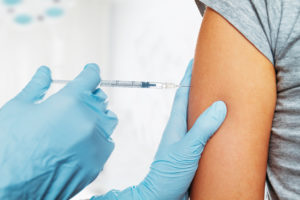 The costs associated with recovering from serious injuries can be significant, and those who are hurt in collisions with reckless drivers should not have to cover such damages out of their own pocket. One potential way to strengthen your claim—and increase your chances of recovering compensation—is by obtaining testimony from a medical expert witness.
A medical expert witness is a healthcare provider or specialist who can speak on the extent of the claimant's condition. This kind of testimony may help the injured party prove both liability and damages and secure funds for everything from diagnostic testing to physical therapy.
If you were hurt in an auto wreck with a drunk, distracted, or negligent driver but do not know how to find a credible expert witness, turn to a Baton Rouge car accident lawyer at Miller, Hampton & Hilgendorf. We have more than 30 years of combined experience providing quality legal representation, and in that time, we have accumulated a vast network of reliable medical experts. CALL OR TEXT US AT 225-343-2205 To Speak To An Attorney Today!
When Do Personal Injury Claimants Need Testimony from a Medical Expert Witness?
Virtually every claim can benefit from the testimony of a medical expert witness, and obtaining it will certainly not hurt your case. If the injuries were minor, you may not necessarily need this kind of proof to recover adequate compensation, but there are scenarios in which consulting with an expert is essential.
As PennyGeeks explains, accident victims should seek expert testimony if they sustained:
Severe injuries that will keep them out of work for a significant period of time;
Temporarily or permanently disabling injuries; or
Injuries that result in paralysis.
Lacerations and broken bone are just two examples of injuries that can result in lost wages. A medical expert witness can explain how the impact caused the injuries and why the claimant might need to miss a considerable amount of work in order to facilitate the body's natural healing process.
Traumatic brain injuries (TBIs), on the other hand, can be temporarily or permanently disabling. In these scenarios, the claimant's treating physician might speak on his or her prognosis, or a TBI specialist might confirm the kinds of challenges the patient will likely face in the future.
According to the National Spinal Cord Injury Statistical Center, motor vehicle collisions are the most common cause of spinal cord injuries (SCIs), which can result in paralysis. If you sustained an SCI in an auto wreck, a medical expert witness can explain what kind of care you may need in the coming years.
If you were hurt in a crash and think your claim could benefit from expert testimony, contact Miller, Hampton & Hilgendorf today. A Baton Rouge car accident attorney on our team will review the circumstances of your case to determine if you have grounds for a claim.
CALL OR TEXT US AT 225-343-2205 To Speak To An Attorney Today! You can learn more about collision claims in Louisiana by visiting the USAttorneys website.