Car Accident Lawyers in Baton Rouge, Louisiana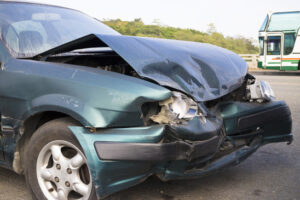 Miller, Hampton, and Hilgendorf is an experienced car accident law firm in Baton Rouge, Louisiana.  Seasoned attorneys will fight for the rights of those who have experienced property loss, bodily injury, catastrophic injury, or fatal injury in car crashes. According to the Centers for Disease Control (CDC) most recent data, nearly 800 people in Louisiana were killed in motor vehicle traffic crashes.
Car accident attorneys are instrumental in the recovery of damages to address short term and/or lifelong residual personal injury, property damage, or wrongful death losses. Overwhelming losses after a car accident can include financial debt related to medical bills, lost wages, pain and suffering, or funeral expenses, when a car accident-related untimely death occurs prolonging fiscal and emotional recovery. If you or someone you love was hurt in a car crash in Baton Rouge, Louisiana, you, and your family may be entitled to seek monetary damages. Miller, Hampton, & Hilgendorf are Baton Rouge, Louisiana car accident lawyers that may be able to help you.
Damages.
A car accident attorney will review the damage valuation determinations for auto insurance claims requiring the payment of: 
Compensatory damages for economic losses including lost wages, medical bills, medical care, and treatment, plus household expenses and non-economic losses that include pain and suffering, loss of consortium, or companionship.
Punitive damages when a car accident lawyer can prove that a defendant deliberately, with reckless disregard, acted in a manner to cause harm to another person, punitive damages may be awarded based on the specifics of a case. 
Limited time to initiate legal action.
You should be aware of time constraints for initiating legal action.  Louisiana statute requires that personal injury lawsuits for injuries caused by negligence, misconduct, or malpractice must be filed within one year from when the injury was sustained, discovered or should have been discovered through reasonable care.
How a Car Wreck Lawyer Can Help After a Baton Rouge Car Accident
A Baton Rouge car wreck lawyer can assist you with various aspects of your car accident claim. Our attorneys can evaluate the crash to determine who may have been at fault and identify all possible "at fault" parties to determine the best fiscal outcomes for you by pinpointing degrees of shared fault among multiple negligent parties after an accident.  This might mean that more than one insurance carrier will have to pay for damage claims.  Once this determination is made, the total damages will be calculated toward an award for the accident victim.  Negligent parties may include more than one person in many instances.  
Case building activities.
Baton Rouge accident attorneys will streamline the processes of investigating the accident, valuating the damages, and recovering insurance settlements, or court awards in a timely manner.  Legal counsel will review your medical bills, rehabilitation expenses, diagnoses, and other information to estimate the value of your claim. Accident victims may seek additional damages for pain and suffering, especially if they experienced a serious or permanently disabling injury.
Understanding the value of your claim as estimated by your car wreck lawyer can have other benefits as well. When negotiating with car insurance companies, it helps to know what your claim might be worth. Miller, Hampton, & Hilgendorf are car accident lawyers in Baton Rouge, Louisiana/ that can review the information surrounding your accident, negotiate with insurance companies, and provide insurance adjusters with the information they need to properly adjust your claim.
Car insurance in Louisiana.
If you are injured in a motor vehicle accident in the State of Louisiana, where 768 related deaths occurred in 2018, you may have questions about how the laws will affect property damage and personal injury claims.  An experienced attorney can help with the intricacies of a complex accident case that may have criminal components for reckless driving, distracted driving, or driving under the influence, which may affect insurance coverages, degrees of fault and the severity of the accident damages toward a timely award.
Louisiana is a third party liability state with regard to car accidents, and follows the pure comparative negligence rule, where an accident victim may seek compensation after a judge, or jury has assigned fault.
Insurance companies have an obligation to settle your claim in accordance with the law. However, sometimes insurance adjusters try to find the lowest possible settlement permitted under the law. Individuals and families may not always realize when they are entitled to seek more. A Baton Rouge, Louisiana car wreck attorney at Miller, Hampton, & Hilgendorf may be able to help you negotiate the car insurance claim process.
Do I Have a Car Accident Claim in Baton Rouge?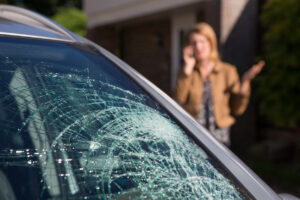 Whether you can file a car accident claim will depend on several factors. First, you'll need to determine who was at fault for your accident. The negligent party is generally responsible for paying for a victim's damages. However, negligence law in Louisiana can sometimes be complex. What happens if you are partially at fault, but the other party is more at fault? What happens if both parties are blaming each other and police are unsure as to who is at fault? The Baton Rouge, Louisiana auto accident lawyers at Miller, Hampton, & Hilgendorf may be able to help you resolve these questions. Our lawyers can review the details of your police report, speak to witnesses, and review tapes and other evidence to determine who may have been negligent in your accident.
Another factor that plays an important role in car accident claims is the value of the claim and whether the other party is insured, under-insured or can pay the claim out of pocket. Miller, Hampton, & Hilgendorf is an auto accident lawyer in Baton Rouge, Louisiana that can review your damages, bills, and other evidence and estimate the value of your claim. We can evaluate your case to identify stakeholders who may be responsible for paying for your damages, including negligent drivers, insurers, and any other parties who might be responsible.
Have questions about a car accident claim? Want to learn more about your rights after a car accident? Do you want to learn about whether you have a valid car accident claim? Miller, Hampton, & Hilgendorf are car accident lawyers in Baton Rouge, Louisiana that may be able to help you. Reach out to our attorneys today.
Steps to Take After a Baton Rouge Car Accident
There are several things you can do after a Baton Rouge car accident to protect your rights. First, seek medical attention for yourself or any injured persons. Call the police and make a police report. Exchange information with the other driver or drivers, including insurance information, phone numbers, and descriptions of the other driver's vehicle. Contact your insurance company to let your insurer know that an accident has taken place. Many insurance companies require that you inform them about an accident right away.
After securing the accident site and seeking emergent medical attention, a victim may think about suing the other driver for damages.   Experienced car accident attorneys can assist with legal actions that may follow car accidents, including filing claims, addressing insurance claim denials, preparing damage valuations for insurance settlements based on policy limitations and coverages; and lawsuits, depending upon the ability to prove negligence in alignment with Louisiana State laws. If you have questions about your car accident claim, reach out to Miller, Hampton, & Hilgendorf, auto accident lawyers in Baton Rouge, Louisiana.