Personal Injury Lawyers in Baton Rouge, Louisiana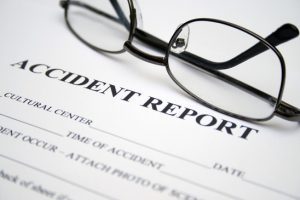 Miller, Hampton, & Hilgendorf are personal injury lawyers in Baton Rouge, Louisiana who work with victims who have suffered harmful loss due to the negligent actions of another person, party, or company. We assist victims and families who have been hurt in car and truck accidents through no fault of their own. We also work with victims who have suffered injuries in slip and fall accidents and those who have been victims of other types of negligence.
How will insurance pay for damages? 
Louisiana is a third party liability state with regard to motor vehicle accidents, and follows the pure comparative negligence rule, where an accident victim may seek compensation after a judge, or jury has assigned fault.
Louisiana law requires drivers to carry liability coverage on any automobile they own. This type of coverage pays for property damages, or personal injury when a driver can be held be legally responsible, up to the insurance policy's dollar limits.  In Louisiana, each vehicle is required to have 15/30/25 liability limits to provide payments of $15,000 for bodily injury to one person, $30,000 for bodily injury to more than one person in a single accident, and $25,000 coverage for damage to someone else's vehicle, or other property.  Liability insurance covers bodily injury, or property damage caused by registered owners, family members, and others driving the vehicle with the owner's permission.  This coverage extends to driver and family members when they are driving another person's automobile, including rental private passenger vehicles.  Company cars and other non-owned cars are not covered.
Proving negligence.
Our Baton Rouge personal injury lawyers can assist victims with the recovery of damages which may be contingent upon proving that an individual, or entity was negligent and caused the injury and owed a duty of care to the victim.  Accidents took the lives of almost 800 individuals according to State of Louisiana accident data in 2018.  There are many factors that contribute to roadway crashes that cause injury and death and they include:
Damaged, or road infrastructure that may be under construction,
Older vehicles that may not be road-worthy,
Traffic laws that are not enforced,
Reckless, or unsafe driver behaviors, and
No, or low quality post-crash medical care.
When an accident occurs where there are no other identified parties involved, personal injury attorneys in Baton Rouge Louisiana will entertain building a case for damages based on a mechanical malfunction, damaged roadway, or outside force can be proven to have facilitated the accident.  Injury attorneys can also assist surviving family members of those lost in fatal accidents with claims for accidental death benefits and other insurance coverages to assist with funeral and burial arrangements, and changes to the livelihood of surviving families.  It is best to seek guidance from a Baton Rouge injury lawyer when an unexpected mishap results in harmful losses to a victim, or their loved ones.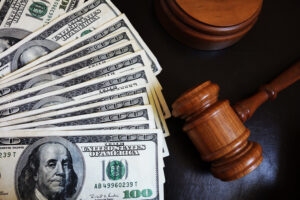 If you've been hurt due to the negligence of another person or party, you may have the right to seek damages to cover your medical expenses, lost wages, rehabilitation costs, and pain and suffering damages. You may have the right to seek a claim from negligent parties and their insurers. Do you have questions about your rights and the next steps? Reach out to Miller, Hampton, & Hilgendorf, personal injury lawyers in Baton Rouge, Louisiana today. Our personal injury lawyers offer new clients a free initial consultation during which we can review your claim.
How a Baton Rouge Personal Injury Lawyer Can Help You with Your Claim 
There are various ways a personal injury lawyer in Baton Rouge can help you with your claim. For example, Miller, Hampton, & Hilgendorf can review the details of your case to determine whether another party's negligence was the result of your injury. If another party was responsible for your injuries and you lost income or money as a result, you may have the right to make a claim. If you have a case, Miller, Hampton, & Hilgendorf can review your medical bills and other costs to estimate the value of your claim. One of the most commonly asked questions following a personal injury is "how much is my claim worth?" This isn't always an easy question to answer because this involves many factors, including:
Medical expenses
Lost wages and time missed from work
Rehabilitation costs
Severity and permanence of injury
Cost of other losses stemming from the accident
The ability of the negligent party to pay, and the insurance limits of the negligent party
These are just some factors that can influence the value of your claim. With some claims, multiple parties may be responsible for covering losses (as is sometimes the case with a truck accident claim, where insurance companies and sometimes the truck company itself can be held accountable).
Truck Accident Nuances.
Baton Rouge Injury lawyers can help explain the different methodologies utilized against negligent parties to a truck accident, relying on federal laws to support the case along with state laws surrounding accident claims.  The United States Department of Transportation has specific requirements for trucking companies, drivers, and travel destinations within and between states.
Commercial motor operators that drive big trucks carrying cargo are restricted by the federal government regarding the maximum hours driven; minimum hours off duty; and required rest periods after 60/70 hours of driving over 7/8 consecutive days. Commercial motor vehicle drivers that are carrying people have more stringent restrictions.  The United States Department of Transportation, 49 C.F.R. part 387, subpart A, mandates minimum levels of financial responsibility to address accident losses.  Baton Rouge injury attorneys will look for any breaches in federal law that may support a claim of negligence after a truck accident in Louisiana.
Truck accident lawyers are skilled at identifying additional parties to an accident claim, separate from the truck driver, including trucking companies, mechanics, cargo loaders, or manufacturers of a truck and/or parts, and understand the trucking industry and relevant regulatory laws.
Pain and suffering damages are often contingent upon the level of disability you have suffered after the accident and the value of other aspects of your claim. Miller, Hampton, & Hilgendorf is a personal injury law firm in Baton Rouge, Louisiana that can review your case, estimate the value of your claim, and fight to help you get the maximum possible compensation under the law.
Another aspect of your claim that your personal injury lawyer can handle is negotiating with insurance companies and writing demand letters to negligent parties. Once your personal injury lawyer understands what your claim might be worth, he can begin the legal process of trying to settle your claim outside of court. Many personal injury claims can be settled outside of court, though some need to be settled through litigation. Miller, Hampton, & Hilgendorf are personal injury lawyers in Baton Rouge, Louisiana that can help you with your personal injury claim, assisting you with the claim either outside or inside of court.
What Steps Can I Take After a Personal Injury in Baton Rouge Louisiana?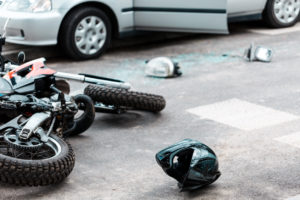 There are several steps you can take after suffering an injury to protect your rights. If you have been injured in a car or truck accident, for example, it is important to seek medical attention, make a police report, let your insurance company know what happened, exchange information at the accident scene, and consider reaching out to a personal injury lawyer in Baton Rouge, Florida today. The Baton Rouge personal injury attorneys at Miller, Hampton, & Hilgendorf can review your case, review police reports, and pursue your claim if you have one. We can work with insurance companies to help you get the maximum possible settlement under the law. Understanding the value of your claim can be important when seeking the best possible settlement in this case.
Contact a Personal Injury Lawyer in Baton Rouge Today 
You may only have a limited amount of time to make a personal injury claim after you have been injured. Miller, Hampton, & Hilgendorf are personal injury attorneys in Baton Rouge, Louisiana who understand how stressful the aftermath of an accident can be. You may be struggling to heal, maybe struggling with rehabilitation after serious injury, maybe facing high medical bills, and may be wondering how you'll make ends meet. Miller, Hampton, & Hilgendorf may be able to help. Contact our Baton Rouge, Louisiana personal injury lawyers today.