Adoption Lawyers in Baton Rouge, Louisiana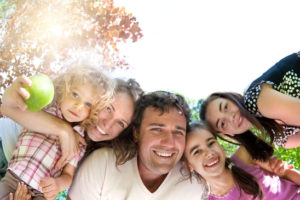 If you are opening your heart and are looking to adopt a child in Baton Rouge, Louisiana, the excitement of growing your family, the joy of welcoming a new child into your life, and the heartwarming first moments when you meet your adoptive son or daughter for the first time are likely in the forefront of your mind. However, adoption can be a complex legal process that can involve background checks, the necessity to meet various legal and financial requirements, and may require many legal steps along the way. Miller, Hampton, & Hilgendorf are adoption lawyers in Baton Rouge, Louisiana who can help you navigate the legal aspects of your adoption, so that you can focus on what matters—opening your home and your life to your new son or daughter.
How to Adopt in Baton Rouge, Louisiana
In order to adopt in Louisiana, prospective parents must meet certain minimum qualifications. According to the Department of Children and Family Services, adoptive parents must be 21 years old, be able to show financial stability (to meet the adoptive children's needs), be in good physical, emotional, and mental health, have sufficient space in the home to accommodate the child, pass state and federal background checks, attend special training services, and participate in a home study prior to adopting. Miller, Hampton, & Hilgendorf are adoption attorneys in Baton Rouge, Louisiana who can assist you with each step of the adoption process and help you get your paperwork and qualifications in order. If you have questions or concerns about whether you qualify to adopt, our adoption law firm may be able to help you.
Adoptions require the action and approval of a court to become final, and each state has its own adoption policies and procedures.  Most states have measures in place to assess the fitness of the adopting parents.  Adopted children generally receive all the benefits afforded to natural children, and parents owe adopted children the same legal duties of care and support owed to a biological child or a child born of the marriage.
Each state has its own policies and procedures controlling child adoption.  According to the Louisiana Department of Children and Families, potential adoptive parents must meet basic requirements to adopt. These requirements include:
Age Requirements. Parents must be at least 21 years old to adopt.
Financial Requirements: Parents must show financial stability and the ability to care for a child. You do not have to be wealthy to adopt, but you must be able to show that having an additional child in your home won't put your family into poverty.
Health: Adoptive parents must meet basic requirements for mental and physical health. Parents may need to provide certification that they do not have communicable diseases.
Housing: Parents must show that they have sufficient space in their homes to accommodate the adoptive child. The child must have his or her own room or share a room with another child. Adoptive children are not permitted to sleep with adults.
Background Check: Potential adoptive parents must pass background checks.
Training: Parents may be required to undergo training before they can foster a child.
Home Study: Before parents receive a child, they may be required to undergo a home study. During the home study process, an agency worker may visit the home several times. The home study process may include a safety inspection of the home.
References: Parents who wish to adopt must be prepared to provide references to the court.
If you are thinking of adopting, let Miller, Hampton, & Hilgendorf guide you today as you navigate the legal process. Our firm can help you understand what social workers will look for in a home study. We can review your background to address any concerns that could arise before they become an issue, and we can assist you with all aspects of filing your paperwork so that your adoption can go smoothly. Contact the adoption law firm at Miller, Hampton, & Hilgendorf in Baton Rouge, Louisiana today to learn more.
How an Adoption Lawyer in Baton Rouge, Louisiana Can Help You
The adoption process in Louisiana involves many steps. Miller, Hampton & Hilgendorf can help you navigate the process, help you understand the requirements you'll need to meet, and help you formalize your adoption. When growing your family, there are many ways to adopt. Some parents choose to adopt locally while others adopt from other countries. We can help you understand the different types of adoption options available to you, including intrafamily adoption. Each adoption method includes its own process, and we can help you navigate this process and understand the benefits and challenges of each.
Miller, Hampton & Hilgendorf can help you and your family navigate the adoption process, finding the option that is best for your family. Contact us today to learn more. We can help your family to grow. Focus on your family while we focus on the legal steps you'll need to take to adopt.