Adoption Lawyers in Baton Rouge, Louisiana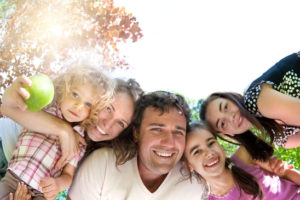 Adoptions require the action and approval of a court to become final, and each state has its own adoption policies and procedures.  Most states have measures in place to assess the fitness of the adopting parents.  Adopted children generally receive all the benefits afforded to natural children, and parents owe adopted children the same legal duties of care and support owed to a biological child or a child born of the marriage.
Each state has its own policies and procedures controlling child adoption.  According to the Louisiana Department of Children and Families, potential adoptive parents must meet basic requirements to adopt. These requirements include:
Age Requirements
Financial Requirements: Parents must show financial stability and the ability to care for a child.
Health: Adoptive parents must meet basic requirements for mental and physical health.
Housing: Parents must show that they have sufficient space in their homes to accommodate the adoptive child.
Background Check: Potential adoptive parents must pass background checks.
Training: Parents may be required to undergo training before they can foster a child.
Home Study: Before parents receive a child, they may be required to undergo a home study. During the home study process, an agency worker may visit the home several times. The home study process may include a safety inspection of the home.
References: Parents who wish to adopt must be prepared to provide references to the court.
[contact-form-popup]
How an Adoption Lawyer in Baton Rouge, Louisiana Can Help You
The adoption process in Louisiana involves many steps. Miller, Hampton & Hilgendorf can help you navigate the process, understand the requirements you'll need to meet, and help you formalize your adoption. We can help you understand the different types of adoption options available to you, including intrafamily adoption. Each adoption method includes its own process, and we can help you navigate this process and understand the benefits and challenges of each.
Miller, Hampton & Hilgendorf can help you and your family navigate the adoption process, finding the option that is best for your family. Contact us today to learn more. We can help your family to grow.