Is your employer short-changing your wages in Lafayette Louisiana by not paying you the proper wage, or overtime?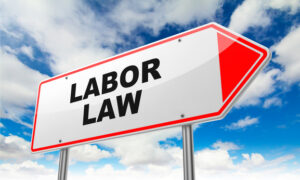 The Federal Fair Labor Standards Act (FLSA) is administered by the Wage and Hour Division and sets standards for minimum wages, overtime pay, time keeping records, and child labor. These standards affect more than 135 million workers, in part time and full time positions in both public and private companies.  If an employer is not paying the minimum wage and overtime wages in accordance with Federal laws, it may be illegal depending on an individual's work status, and the type of business where they are employed. If an individual feels that their rights have been violated in a job in Lafayette Louisiana, they should contact the Hours and Wages Division of the United States Department of Labor. They are the government agency responsible for enforcing Louisiana overtime law, as the State defers to the Federal laws for employment issues regarding the payment of wages. Claims are usually investigated in a timely manner and if an employer is found to be in violation, they will be ordered to compensate individuals for unpaid, or underpaid wages.  A Lafayette Louisiana employment attorney can be of great assistance with unpaid wage recovery.
Federal update.
On March 28, 2019, the U.S. Department of Labor announced a proposed rule to amend 29 CFR part 778 to clarify and update regular rate requirements under section 7(e) of the Fair Labor Standards Act (FLSA). The FLSA generally requires overtime pay of at least one and one-half times the regular rate of pay for hours worked in excess of 40 hours per workweek and the State of Louisiana follows suit. Regular rate requirements define what forms of payment employers include and exclude in the "time and one-half" calculation when determining workers' overtime rates.  Louisiana also follows Federal guidelines on minimum wage, meaning nearly all employees must be paid $7.25 an hour for their labor, because the State does not set minimum wages, or employee benefits as per Louisiana Statute 23:642.
Misclassification.
An employer may attempt to by-pass Federal overtime law by telling an employee that they are working in a "salaried" position. They will then attempt to pay workers a lump sum total of 40 hours' worth of minimum wage, and claim that they are not required to pay overtime compensation, which is in clear violation of overtime laws. While it is true that salaried employees are not entitled to overtime, most often employees who perform primarily administrative, or specified intellectual tasks fall into this category and they are usually paid above minimum wage salaries. Louisiana does not cover all employees, even if they are not working in salaried positions. There are cases where the Wage and Hour Division concludes that there is not enough evidence to force payment on an employer. If an individual feels they have a strong case against an employer who will not comply with wage and overtime laws, it may be time to contact an unpaid wage attorney in Lafayette Louisiana at the Law Offices of Miller, Hampton & Hilgendorf.
Some employers do not have to pay overtime.
Not all employers are required by law to pay overtime wages, although exceptions are rare. The Fair Labor Standards Act requires companies with over $500,000 in annual sales and those that participate in interstate commerce, or business between states, to pay their workers an overtime wage along with the following types of employers, regardless of their annual income amounts.  They are:
Hospitals,
Institutions that care for sick, aged, mentally ill, or disabled residents,
Schools for special needs children,
Preschools,
Elementary, secondary schools, and institutions of higher education,
Federal, state, and local government agencies.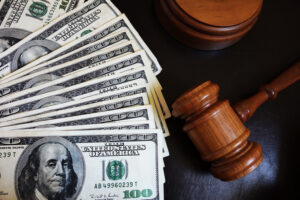 Louisiana follows Federal overtime laws identifying a class of employees to include:
Independent contractors,
Salaried administrative, executive, or professional workers,
Criminal investigators,
Small farm workers,
Newspaper delivery people and certain newspaper employees,
Select computer specialists who earn at least $27.63,
Some seasonal employees, or staff of cyclical businesses,
Seaman,
Informal babysitters or caregivers.
Employers in Louisiana are required to follow the Federal Fair Labor Standards Act that governs such things as the required minimum hourly wage, the required overtime wage, the duration of pay periods, appropriate payroll deductions, required pay statement information, payment of final wages, and much more. In Louisiana, employees shall be paid time and one-half of the regular rate of pay for any work in excess of: (1) forty hours per workweek; (2) twelve hours per workday, or (3) twelve consecutive hours without regard to the starting and ending time of the workday (excluding duty free meal periods), whichever calculation results in the greater payment of wages.
Hire a Lafayette Unpaid Overtime attorney.
If you believe that you have been the victim of wage violations, are not being paid deserved wages, or are improperly classified, impacting payment for your work-related efforts, contact an experienced unpaid overtime attorney at the Law Offices of Miller, Hampton & Hilgendorf as soon as possible because there are time restrictions on wage claims in Lafayette Louisiana.
MILLER, HAMPTON & HILGENDORF
Address: 3960 Government St
Baton Rouge, LA 70806
Phone: 225-343-2205
Sources:
https://www.dol.gov/sites/dolgov/files/WHD/legacy/files/whdfs21.pdf
https://www.dol.gov/general/topic/wages/minimumwage
https://www.dol.gov/agencies/whd/overtime/2019-regular-rate