How can a Lafayette employment law attorney help against employer retaliation in Lafayette Louisiana?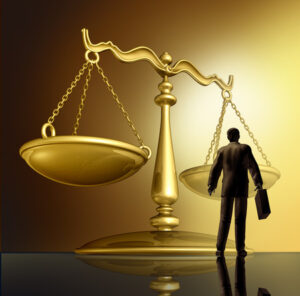 Workplace discrimination and harassment are in the news often and most working individuals understand that there are state and federal laws to protect them against the harms of those negative interactions.  There is a sub-sector of negative employer acts that employees may not be aware of, and that includes an employer's acts of retaliation when someone reports possible discrimination, or harassment on the job.
Workplace discrimination occurs when an individual is adversely discriminated against, due to a multitude of factors defined by law.
Workplace harassment is a form of discrimination that includes unwelcome behaviors by managers, clients, and co-workers, or other workplace associates.
Employer retaliation includes acts to punish an employee. If an individual is fired because they speak out about the harassment, they should immediately consult with an attorney in Lafayette Louisiana who focuses on employment law.
Louisiana and Federal employment laws prohibit workplace discrimination based on age, race, ethnicity, national origin, disability, sex, gender, sexual orientation, or religion. If an employee is wrongfully terminated based on any of these characteristics or traits, they can recover damages, including attorney fees, from their employer. One such law is supporting the LGBT community against the multitude of negative work environments they are subjected to by the recent ruling of the United States Supreme Court, deciding that gay, lesbian, and transgender workers are protected by federal anti-discrimination law, specifically that Title VII of the Civil Rights Act of 1964, prohibits discrimination on the basis of sex, also applies to sexual orientation.
Recognizing retaliation. 
Changes in workplace interactions that have an adverse effect on an individual's employment are the only changes that will support retaliatory claims.  If someone acts more professionally after an individual made a harassment complaint of over-friendliness for example, that does not support a retaliatory claim, but if they get fired for not being a "team player" shortly after filing that complaint, it is suspicious. Retaliation may come in a series of random acts that detract from an employee's ability to advance in their job such as bad performance reviews, changes to job descriptions, micromanagement, exclusions from projects previously worked on, or requests to work less hours resulting in pay cuts.
Wrongful termination.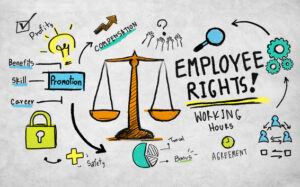 Employees have rights to fight back against wrongful termination, brought about by workplace discrimination, harassment, or retaliation. The employee can make an informal complaint to their employer, file a formal complaint, file a complaint with the Equal Employment Opportunity Commission and/or Louisiana Commission on Human Rights Division, or file a lawsuit, especially if any attempt they made to complain about the negative workplace behavior resulted in retaliatory acts by their employer.  If an employer fires someone after they make a complaint for workplace harassment, they may need to hire an employer retaliation law firm.
This type of claim is usually filed after an employer initiates wrongful termination, demotion, pay cuts, downgrading of an individual's job duties, removing them from career advancement opportunities, harassing employees, or creating a hostile work environment.
Discrimination lawsuits.
Federal law protects employees after they complain either internally, or to an outside agency like the Equal Employment Opportunity Commission (EEOC) about the problems in the workplace.
A successful retaliation discrimination legal action will be based on verifiable proof of the infraction.  It is unlawful to retaliate against applicants, or employees for:
filing or being a witness in an EEO charge, complaint, investigation, or lawsuit
communicating with a supervisor or manager about employment discrimination, including harassment
answering questions during an employer investigation of alleged harassment
refusing to follow orders that would result in discrimination
resisting sexual advances, or intervening to protect others
requesting accommodation of a disability or for a religious practice
asking managers or co-workers about salary information to uncover potentially discriminatory wages.
An support may come from additional negative workplace actions including:
false poor performance evaluations
unwanted and undesirable transfers
verbal and/or physical abuse
Character defamation
Changing schedule to conflict with outside responsibility.
Damages.
An employer retaliation law firm in Lafayette Louisiana can assist with the determination of damages awarded for employment discrimination actions.  Damages are awarded to remedy intangible injuries such as emotional anguish, loss of enjoyment of life, inconvenience, pain and suffering, injury to professional community standing, injury to reputation, injury to credit and loss of health. Economic damages are easier to quantify and include potential moving expenses, job search expenses, medical expenses, behavioral health expenses, and out-of-pocket expenses directly related to the workplace discrimination.
Hire legal counsel.
A retaliation attorney at the Law Offices of Miller, Hampton & Hilgendorf, an employment law firm in Lafayette Louisiana, can act on a client's behalf, by applying a working knowledge of the latest federal and state laws that support a claim of wrongful termination for a retaliatory discrimination cause of action.
MILLER, HAMPTON & HILGENDORF
Address: 3960 Government St
Baton Rouge, LA 70806
Phone: 225-343-2205
Sources:
https://www.eeoc.gov/retaliation
https://www.sec.gov/eeoinfo/antidiscrimination.htm