According to WAFB, a tragic head-on collision that was entirely preventable resulted in two fatalities late last month. The crash, which involved a motorcycle and a 2017 Nissan Versa, occurred on Highway 74 in Gonzales.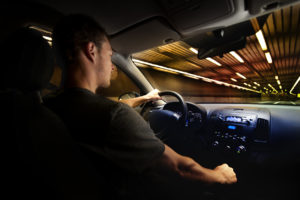 Investigators determined that a 14-year-old male was driving the sedan when the incident happened. Although he was too young to drive by law, he was behind the wheel of the Nissan and was traveling in the wrong direction on Highway 74 just before the collision occurred.
The teen crashed the car head-on into a Harley Davidson motorcycle. Both the motorcyclist and the passenger died from injuries sustained in the impact.
If you were hurt or lost a loved one in a motorcycle collision, turn to Miller, Hampton & Hilgendorf. A Baton Rouge car accident attorney on our team will answer your questions, conduct a thorough investigation into your accident, and help you determine the most strategic way to proceed with your claim.
Visit our website at www.mlhlaw.com to learn more about the quality counsel we provide. CALL OR TEXT US AT 225-343-2205 To Speak To An Attorney Today!
Investigations Regarding the Incident Will Likely Be Lengthy
The district attorney in Ascension Parish has not yet determined whether the underage motorist will face charges for the fatal motorcycle wreck. Louisiana State Police are unsure who owns the sedan that the teen was driving at the time of the collision.
Investigators are also unsure how he got the keys, and they do not know where he was heading when the crash occurred. Because the motorist is a juvenile, authorities claim the investigation could be lengthy, and it may take a while for them to determine if anyone should be charged for the incident.
Investigators do not believe impairment played a role in the collision; however, authorities took blood samples from both motorists for toxicology testing.
In the meantime, police urge local parents to talk to their teens about the dangers of getting behind the wheel without a license. Since adolescents are still juveniles in the eyes of the law, it is up to their parents to prevent them from driving before they are legally allowed to do so. Even parents who set strict boundaries can be liable should their child disobey them and cause a devastating wreck while driving without a license.
At the end of the day, parents can face legal repercussions for their child's actions in certain scenarios. Likewise, you could be liable for any wrecks your car is involved in if you let someone who should be not be driving get behind the wheel.
If you were hurt in a collision with a reckless driver, contact Miller, Hampton & Hilgendorf today. Our legal team is here to help people put their lives back together. We have more than 30 years of combined experience providing quality legal representation.
A Baton Rouge car accident lawyer on our team can handle all the logistics of your case so you can focus on your health. CALL OR TEXT US AT 225-343-2205 To Speak To An Attorney Today! You can learn more about auto wreck claims in Louisiana by visiting the USAttorneys website.
Miller, Hampton & Hilgendorf
3960 Government Street
Baton Rouge, LA 70806
225-343-2205