If Louisiana locals know how to do anything, it's throw an amazing parade. On March 17, you can check out St. Patrick's Day parades throughout the entire state, but one of the best will be right here in Baton Rouge.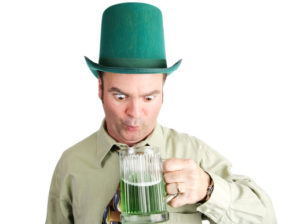 The parade will start at the intersection of South Acadian Thruway and Hundred Oaks. After winding through the Hundred Oaks neighborhood, the route will end at the corner of Perkins Road and South Acadian Thruway; however, the festivities will have just begun.
Despite all the merriment that this holiday brings, parade goers and nearby motorists need to look out for one another. Otherwise, a devastating pedestrian accident could occur.
If you were hurt in a pedestrian crash with a drunk, distracted, or reckless driver, a compassionate accident attorney in Baton Rouge can help you pursue justice and compensation. To determine if you have grounds for a claim, contact Miller, Hampton & Hilgendorf.
We have more than 30 years of combined experience providing quality legal representation. CALL OR TEXT US AT 225-343-2205 To Speak To An Attorney Today!
How to Avoid Pedestrian Accidents on St. Patrick's Day
Parade goers are not the only pedestrians that motorists must watch out for on St. Patrick's Day. Long after the parade ends, there will be people bar hopping all over the city. If you must drive through downtown on March 17, you can avoid a pedestrian accident by:
Eliminating Distractions
Texting or adjusting the GPS while driving does not only put you at risk of sustaining injuries in a catastrophic collision, but it also endangers everyone on the road and sidewalk around you. Put down your phone until you reach your destination safely.
Slowing Down
Pedestrians can be unpredictable, especially if they have been drinking. Even if you have the right of way, slow down and keep an eye out for anyone who might dart into the road. By reducing your speed when driving through neighborhoods and business districts, you will have more time to react should a hazard arise.
Remaining Alert and Staying Sober
If you plan on enjoying a few beers yourself this St. Patrick's Day, do not get behind the wheel after doing so. Impaired motorists are often responsible for tragic pedestrian crashes that were entirely preventable.
Once you are on foot enjoying the festivities, it is important to watch out for motorists who may not be paying attention. Pedestrians can avoid devastating collisions by:
Following all crosswalk laws;
Respecting traffic signals;
Wearing bright clothing;
Wearing reflective gear;
Carrying a flashlight; and
Traveling in groups.
Sadly, all it takes is one distracted driver to cause a serious wreck. If you were hurt by a reckless motorist while on foot, contact Miller, Hampton & Hilgendorf today. We limit our practice to only three areas of law so we can provide clients with the best representation possible.
CALL OR TEXT US AT 225-343-2205 To Speak To An Attorney Today! You can learn more about filing a personal injury claim in Louisiana with the help of a Baton Rouge accident lawyer by visiting USAttorneys.com.