Louisiana has the second-highest car insurance rates in the country, which has made uninsured driving an epidemic in our state. Although everyone wants to reduce their monthly expenses, driving without insurance simply is not worth the risk. In addition to potential fines and jail time, uninsured drivers have to cover any damages they cause in accidents out of their own pocket.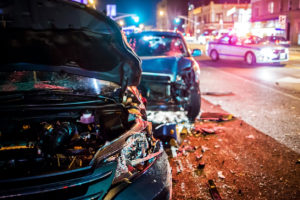 Unfortunately, even with significant discounts—and legal statutes mandating registered motorists purchase a minimum amount of liability coverage—some people opt to forego car insurance entirely. If you were hurt in a crash with an uninsured motorist and you're not sure how to pursue the compensation you deserve, turn to Miller, Hampton & Hilgendorf.
We are well-versed in the laws that govern car accident claims in Baton Rouge and throughout Louisiana. We will help you navigate every step of the claims process. CALL NOW or TEXT US at 225-343-2205 to speak with an attorney immediately.
Read on to learn how you can save on car insurance in Louisiana:
Look for Potential Discounts
All the major car insurance providers offer discounts to drivers whom they consider to be lower risk than the average policyholder. Motorists who might qualify for substantial savings include:
Young drivers who maintain a high GPA in school;
Senior drivers who complete a safe driving course designed for the elderly;
Motorists who take a defensive driving class;
Policyholders who purchase vehicles that have certain safety features; and
Policyholders who agree to install a device that records their driving habits.
Opt for a High Deductible
If you have a sizable emergency fund, it is wise to choose a policy with the highest deductible you can afford. Plans with higher deductibles have lower premiums, and even though they have more out-of-pocket costs in the event of an accident, the monthly savings can add up over time.
Bundle Your Coverage
If you need homeowners and car insurance, you may be able to save on both by purchasing them from the same provider. Major insurance companies value customer loyalty and often offer discounts for longtime policyholders or those who use them for all of their coverage needs.
Maintain a Clean Driving Record
Dozens of factors can affect car insurance premiums, including your age, gender, marital status, home address, credit history, and annual mileage. Although some of these factors are out of your control, your driving record—which has a significant impact on overall rates—is not. Maintaining a clean record by following the rules of the road is a great way to keep rates low.
The above tips are especially helpful for those on a tight budget. As PennyGeeks explains, liability coverage is mandatory in Louisiana regardless of your financial situation. Unfortunately, not all motorists abide by these legal requirements.
If you sustained serious injuries in a collision with an uninsured motorist, turn to Miller, Hampton & Hilgendorf to determine the best way to proceed. We have more than 30 years of combined experience providing quality legal representation to accident victims.
CALL NOW or TEXT US at 225-343-2205 to speak with an attorney immediately. If you want to learn more about car accident law in Louisiana, visit USAttorneys.com.