If you or someone you love sustains serious injuries in a motor vehicle collision, there are steps you need to take immediately—while still at the scene, in fact—to protect yourself during the claims process. At the end of the day, the failure to complete an essential task could prove detrimental to a subsequent personal injury lawsuit and ultimately prevent you from securing the compensation you deserve.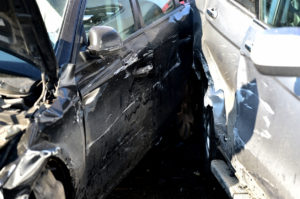 Since most people can expect to get into a car accident at some point in life—FOX reports the average American will be involved in three to four collisions over the course of his or her driving career—it is wise to review the steps you should take following a crash. These include:
Documenting the scene;
Seeking medical care;
Tracking all injuries and damages; and
Calling an accident attorney.
If you were hurt in a collision that was not your fault and you are ready to discuss your case with a seasoned lawyer who can negotiate with the insurance adjuster on your behalf, contact Miller, Hampton & Hilgendorf. We have more than three decades of combined experience representing accident victims. Call 225-343-2205 to schedule a case evaluation with a compassionate accident lawyer in Baton Rouge.
Read on to learn what you should do following a car, truck, or motorcycle crash:
Document the Scene
You never know what kind of evidence could prove to be invaluable for your personal injury claim. For this reason, it is essential to record the scene of the collision as thoroughly as possible. This includes:
Calling the police, so you can retain an official accident report;
Photographing the vehicles involved;
Gathering the names and phone numbers of any witnesses;
Writing down everything you can remember about the incident; and
Getting the insurance information from the other motorists involved.
Seek Medical Care
Some blunt force trauma injuries do not manifest symptoms immediately. Likewise, adrenaline and shock can mask any painful signs of serious impact injuries for hours or days.
Thus, you should visit an urgent care center regardless if you feel fine following an accident. This will not only protect your health, but it will also ensure you have documentation proving any injuries you sustained were the direct result of the crash and not of some other incident that might have occurred after the fact.
Track All Injuries and Damages
When negotiating for a personal injury settlement, you can include compensation for medical bills, rehabilitation costs, home care, lost wages, loss of earning capacity, and pain and suffering. It is important to start tracking these costs from the first doctor's visit so you do not end up accepting a settlement that is less than fair.
Call an Accident Lawyer
Recovering from serious injuries is both physically and emotionally draining, and most people do not have the energy or mental capacity to navigate complicated legal proceedings while doing so. When you seek quality legal counsel from the start, you will have peace of mind knowing your claim will proceed under the watchful eye of an experienced attorney, which will allow you to focus on your health.
If you need an accident attorney in Baton Rouge, contact Miller, Hampton & Hilgendorf. We limit our practice to only three areas of law so we can provide clients with the best representation possible.
Call 225-343-2205 to schedule a consultation. If you want to learn more about car accident claims in Louisiana, visit usattorneys.com/car-accident/louisiana.