If you lost a loved one in a drunk driving collision, you would probably agree that driving under the influence of drugs or alcohol is indefensible. People who have been affected by the catastrophic consequences of impaired driving know there is no good reason for getting behind the wheel if you are anything less than sober.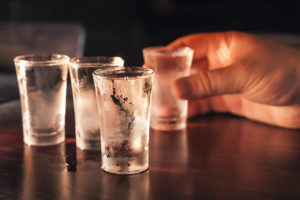 Even in emergency scenarios, there are almost always alternatives to driving while intoxicated. For example, if your friend got hurt while you were enjoying some cocktails together, you could simply call an ambulance to transport him or her to the hospital. This way, you would not have to risk driving over the legal limit.
Despite the dangers associated with driving while impaired, people from all walks of life do so frequently. According to the Centers for Disease Control and Prevention, police arrested nearly 1.1 million motorists in 2015 for driving under the influence. This figure represents just 1 percent of the 111 million annual self-reported episodes of drunk driving.
If you sustained debilitating injuries or lost a loved one in an accident with an intoxicated motorist, contact Miller, Hampton & Hilgendorf. In Louisiana, the statute of limitations for filing a personal injury suit is just 12 months, so it is important that you begin the claims process as soon as possible. Call 225-343-2205 to schedule a case evaluation at our Baton Rouge car wreck law firm.
Why Do People Drive While Impaired?
According to Recovery.org, there are several reasons why people drive while impaired despite the obvious risks to both themselves and others. One of the most common reasons for getting behind the wheel while intoxicated is also the most chilling; people drink and drive because they have already gotten away with doing so multiple times.
DoSomething.org reports that the average impaired motorist drives drunk 80 times before facing arrest. What prompts someone to drive under the influence of drugs or alcohol in the first place, though, and are some individuals more likely to do so than others?
Some common reasons for drinking and driving include:
A failure to plan ahead;
Reduced inhibitions; and
Reassurance from friends that it is safe to do so.
Although people of all ages and ethnicities drive while impaired for the above reasons, Medical Daily reports that white young adults are the most likely to do so. Males are also more likely to drink and drive than females, as are teenagers who belong to families in a higher socio-economic class than those whose families are in a lower socio-economic class.
If you were hurt in an accident with an impaired motorist, contact Miller, Hampton & Hilgendorf for quality legal counsel during every stage of the claims process. We limit our practice to only three areas of law, so we can provide attentive and reliable representation.
Call 225-343-2205 to schedule a consultation with a Baton Route car accident law attorney. You can learn more about collision claims in Louisiana by visiting USAttorneys.com.