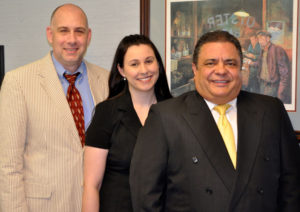 There are many times in our lives when need guidance  for a number of legal issues. When we do need an attorney,  hire someone who will give you the personalized service you need for the situation  you find yourself in. This is why if you need legal assistance in Louisiana, contact us at Miller, Hampton & Hilgendorf. We treat every cases individually and review the entire case before we make any legal recommendations. At Miller, Hampton & Hilgendorf, we emphasize specific areas of Louisiana law in order to provide our clients with the best possible service. Some of the areas we focus on include:
PERSONAL INJURY, AUTO ACCIDENTS, AND BIG TRUCK WRECKS
– personal injury cases are unique in that every case is different. Whether you have been involved in an accident with another car or an 18-wheeler, you are entitled to remuneration for medical bills and for your injuries. In Baton Rouge and the entire State of Louisiana the statute of limitations on filing a personal injury suit is one year. Without the assistance of Miller, Hampton & Hilgendorf, you could forfeit your rights to collect for your injuries. In addition, if you have filed a personal injury claim and the insurance company is fighting you, we can help ensure a suitable settlement.
FAMILY LAW
 – Since community property laws govern  Baton Rouge  and the entire state of Louisiana, divorce settlements are generally not a problem. However, other issues including child support, spousal support and visitation often cause great friction between divorcing couples. When you need help with alimony agreements, child support agreements or if there is a question of paternity, the law offices of Miller, Hampton & Hilgendorf can help you with your case in Baton Rouge and the southern parishes of Louisiana. 
CHILD CUSTODY
– Marriages don't always work out, and in cases where children are involved, that can lead to the tiresome process of child custody hearings. Finding the right child custody attorney and lawyer is as important as your children are to you. Child custody hearings are often an area of conflict between parents who have filed for divorce, and you want to make sure that you and your child are ensured the appropriate amount of time with one another. Being a part of your child's life is important no matter what age they are, and you know that they already have to cope with the aftermath of a parental divorce. By taking the right measures and finding a qualified child custody attorney, you can help alleviate a lot of pressure on your end, and for your child, by making sure that the results are fair, whether they are custody or visitation rights. This is a complex process and often leads to many questions (and possibly arguments) along the way. An experienced professional from our Baton Rouge law firm will help guide you through all the steps necessary to avoid pitfalls and secure success through this process.You've been through enough at this point. Don't face the burden and possible loss of valuable and well-deserved time with your children. It's time to put your trust and your future with your children in the hands of a legal team who can help! Miller, Hampton, and Hilgendorf have the experience necessary to assist caring parents with the process of negotiating and securing fair child custody rights
EMPLOYMENT LAW
– at Miller, Hampton & Hilgendorf we have extensive experience helping victims  of  late wage payment and overtime problems and we understand that if you are a whistle blower, you need legal help to ensure you do not lose your job. We can help fight for you rights under the law and protect you from possible retaliation by your employer.When you need to consider hiring Baton Rouge attorneys, contact Miller, Hampton & Hilgendorf for help. We offer personalized service for every case we accept. We do our best to provide you the services you need.
---
Click Here To Schedule A Free Consultation
We offer free  consultations for personal injury, family law issues, and criminal law issues.
For employment matters, We offer free consultations for wage issues such as overtime and unpaid wages.
Any other employment matters, we will email you a case intake form to fill out and send back for us to review
>>